Our Approach
---
The most passionate people and most efficient companies reside across industries. Since 2012, we've worked to identify smart, determined people with great ideas. We focus on early stage teams and help founders with dedicated advising and support.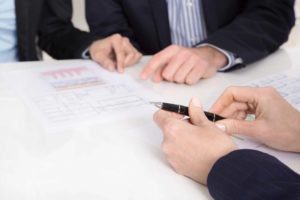 A team for your startup:
Startups are filled with challenges. Our team of partners have 100 years of combined business experience ranging from finance, operations, sales, marketing, M&A and technology can help your company overcome the challenges it faces.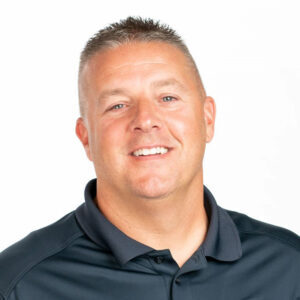 Therrin Allen
MBA, Partner
Therrin is currently the CEO/Executive Director for a multi-site medical practice. In this role, he has facilitated growth and market expansion through strategic mergers and new practice offerings.
Additionally, he is currently directly involved in the management of several start-up businesses he helped to found. Prior to this, he was involved in operations management for an international sales/distribution and manufacturing company. Therrin has also worked directly with several struggling companies to identify and resolve key operational challenges.
Therrin's entrepreneurial spirit comes from a young age of being Involved in family run businesses. He enjoys the challenge and reward of investing in/assisting a company, getting the right people in place to best grow the endeavor, and then moving on to tackle the next opportunity. His years of business experience allows him to mentor and empower others to structure their businesses for growth and success. Therrin's areas of expertise include finance, operations management, human resources, market analysis, and strategic vision.
Therrin graduated from Plymouth State University with a BS in Business Management with a concentration in Human Resources. He received his MBA from Southern New Hampshire University. He lives in southern New Hampshire and thoroughly enjoys being involved in his children's activities. In his spare time, he loves to travel and be active.
Marc Lussier
MBA, Partner
Marc is currently the Head of Group Technical Services and VP for an international capital equipment company. Marc brings a wealth of knowledge and career excellence in areas of international sales & service, engineering, marketing, and project management.
He believes that people are the most important asset of any company and is focused on startups and advising companies that can benefit from his 30+ years of experience. Marc is passionate about helping companies develop a clear strategy and vision, provide continuous improvement methods, gain efficiencies, instill superior customer service and develop a strong corporate culture.
He holds a BS in Electronic Engineering from UMass as well as a MBA from SNHU. Marc lives in southern NH, is very family oriented (married with 2 grown children), enjoys traveling, home improvement projects and playing soccer. Marc has a 25+ year history of community service including: Volunteer: Junior Achievement, President: Candia Youth Athletic Association, President: Central Crew, Founder/President: Manchester Community Rowing, Volunteer: New Horizons Food Pantry, Volunteer Financial Mentor: Morgan Franklin Financial Fellowship.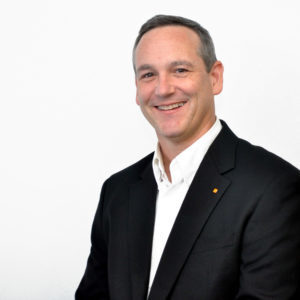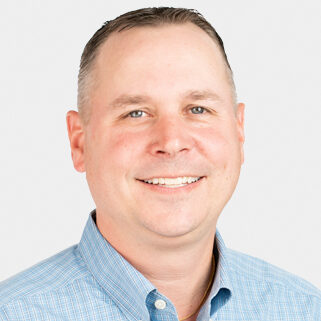 Ryan Ouellette
MBA, MCP, NP, JP, Partner
Ryan's B.S. in Computer Information Systems and his MBA give him a unique perspective in the business world. Ryan began his career working for Compaq support before moving on to manage the IT department for MERCK headquarters in Boston.
He became intrigued by the world of startups and was the first employee in a startup software company. He used that position to launch successful IT and implementation teams until the dot com bubble bust.
He then accepted the challenging role of establishing and growing an internal IT department for a large law firm with offices in Boston and New Hampshire. Concurrently, he founded his own small software company that was ultimately sold for 100x the original investment. He currently is the IT Director for a large multi-site medical practice in New Hampshire, in addition to having ownership in multiple business endeavors.
Ryan's technological and entrepreneurial knowledge and experience facilitate his passion to invest in and build companies in all industries. He lives in southern New Hampshire and enjoys spending time with his family, local sports, and community participation.
EJ Ponto
MBA, CPA, Partner
As a Founding Partner of LEAR Capital Partners, EJ brings to LEAR 25 years of progressive financial leadership and executive management experience gained from working for several global manufacturers.
A native of Syracuse, NY and a graduate of both Le Moyne College and Binghamton University (MBA), EJ started his career in public accounting working for Coopers & Lybrand, LLP serving manufacturing, healthcare, and higher education clients. Since leaving public accounting, EJ has spent the bulk of his career working to support and grow global manufacturing businesses in the electronics, capital equipment and apparel industries. EJ currently serves as CFO/VP of Administration for an industry leading technology company based in Nashua, NH. In this role, he is responsible for leading the Finance, Human Resources, and Information Technology functions in the Company. In addition to LEAR, EJ is also a partner in ALTO Capital Partners, LLC a private investment company he co-founded in 2012.
During his career, EJ has developed a broad base of leadership and management experience covering the following areas: Accounting, Financial Reporting & Compliance, Internal Controls, Business Consulting, Process Improvement, Negotiations, Financial Analysis and Modeling, Leadership, Organizational Development, Team Building, Change Management, as well as experience with Legal, HR, and IT. EJ enjoys the challenge of fixing business that are broken and he has successfully led and completed several financial and operational turnarounds during his career.
In additional to his professional duties, EJ served several non-profits/charitable organizations including: Southern NH Indian Pathfinders, Sacred Heart Church, and the Sidney IDA (Industrial Development Agency, Sidney NY). EJ is currently a volunteer for the MorganFranklin Fellowship program as well as the Nashua Soup Kitchen.